Get Started
1. You sign up in under a minute
2. Every month, we plant native trees and carry out rewilding projects on your behalf
3. Track your impact in your account, on the web and in our app, plus receive regular updates
1
2
3
You sign up in under a minute
Every month, we plant native trees and carry out rewilding projects on your behalf
Track your impact in your account, on the web and in our app, plus receive regular updates
Become a member from

$6.75/month
* Can be paused or cancelled at any time

Plant
native trees
Our reforestation projects aim to restore ecosystem services, conserve biodiversity and combat the impacts of climate change.
Reforestation is not just about increasing tree cover. We look for projects that take into account species diversity and functionality, how trees can provide ecosystem services like soil stabilization and water purification, and their role in providing habitat for local flora and fauna.
Our reforestation projects are an important part of our wider rewilding efforts, which is why we select reforestation projects that will, above all, help to rewild degraded landscapes.

Protect and support
wildlife
Recent studies have shown that rewilding is key to restoring biodiversity and fighting climate change. Restoring just 15% of degraded lands in critical areas could avoid 60% of expected species extinction, and capture 30% of the CO2 increase in the atmosphere since the Industrial Revolution.
We have developed a rewilding project selection process that focuses on protecting threatened ecosystems and actively supporting their restoration.

Optimised for
impact
To be suitable, each project must aim to achieve one or more of these objectives that are central to rewilding.
Improve habitat integrity and connectivity

Result in increased carbon sequestration

Restore biodiversity and/ or abundance of native species

Prevent spread of invasive species, floods, and soil degradation

Stay
involved

every step of the way

We have made it part of our mission to deliver transparency through technology. This means that we do our best to develop the tools our members need to evaluate the impact of our rewilding and reforestation efforts for themselves.

You have the opportunity for direct contact with the team, and receive 360° photos, GPS coordinates, camera trap footage, and regular on the ground updates.

Being open and transparent in this way helps us develop trust and to get members engaged with our projects at a deeper level.

Join a
community
We like to keep things personal, and consider our members an extension of our team, so if you have any questions, queries or feedback about the membership, be sure to book a call with us or send us an email.
We also have our Eco Side podcast, Youtube channel, live Q&As, low impact living guides and rewilding articles, all of which are there to inform, educate, inspire and help you reduce your environmental impact.

The team
Hannah Kirkland
Conservation Biologist
Experienced in ecological research and habitat restoration. Loves gardening, hiking, wild camping, wild swimming and her family of labradors.
Tiago de Zoeten
Conservation Biologist
Comes with a love for digging into data and with research experience in ecology and evolution. Passionate about rock climbing & exploring wild places.
Ria Rocha
Digital Brand Manager
Has a love for visual arts and a passion for human connection. You can find her in the ocean where her love for the natural world began.
Diogo Lucas
Operations Manager
Joins with a background in logistics and management, who grew up on the coast, and so like much of the team at Mossy Earth spends his free time chasing waves or diving.
Matthew Davies
Co-Founder
...or better still, general dogsbody, who spends his ever dwindling free time running ultra marathons, bodyboarding or walking his two dogs, both named Luz.
Duarte de Zoeten
Co-Founder
Having previously worked for a startup and spending most of his free time outdoors, Duarte is passionate about entrepreneurship and wilderness, making Mossy Earth his dream job.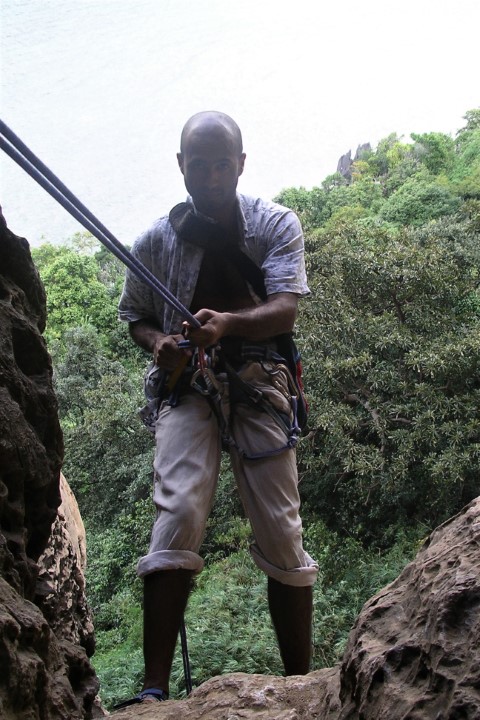 Dharmesh Raithatha
Advisor
Product and Venture specialist. When he's not helping startups, he's chasing after 2 kids. When he's not doing that, he's rock climbing and swimming in the sea.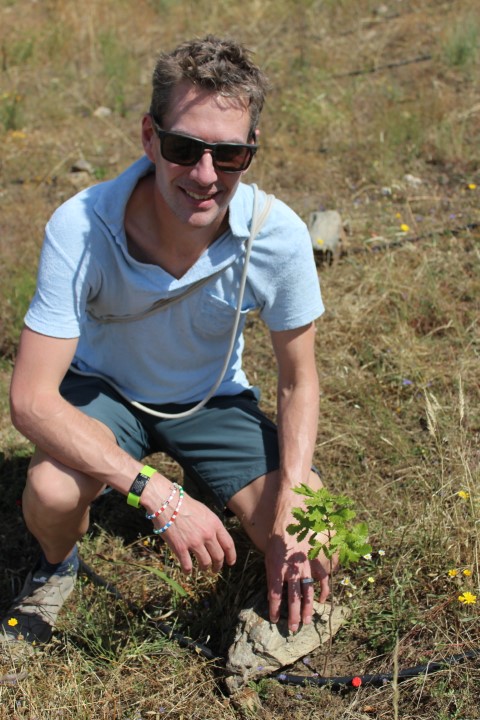 Ashley Chapman
Advisor
Enjoys life in London with his kids, dreams of life by forests, mountains, and the ocean. Perhaps one day. Loves Mossy Earth and all it stands for.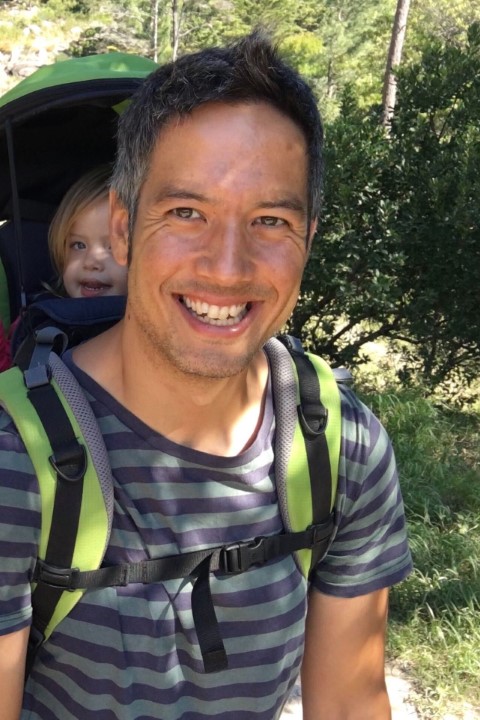 Timur Ozkurt
SEO Analyst & Copywriter
Has a background in education and management. His appreciation of nature stems from his devotion to surfing, snowboarding, discovering wildlife, and time spent nurturing his toddlers in nature's playground.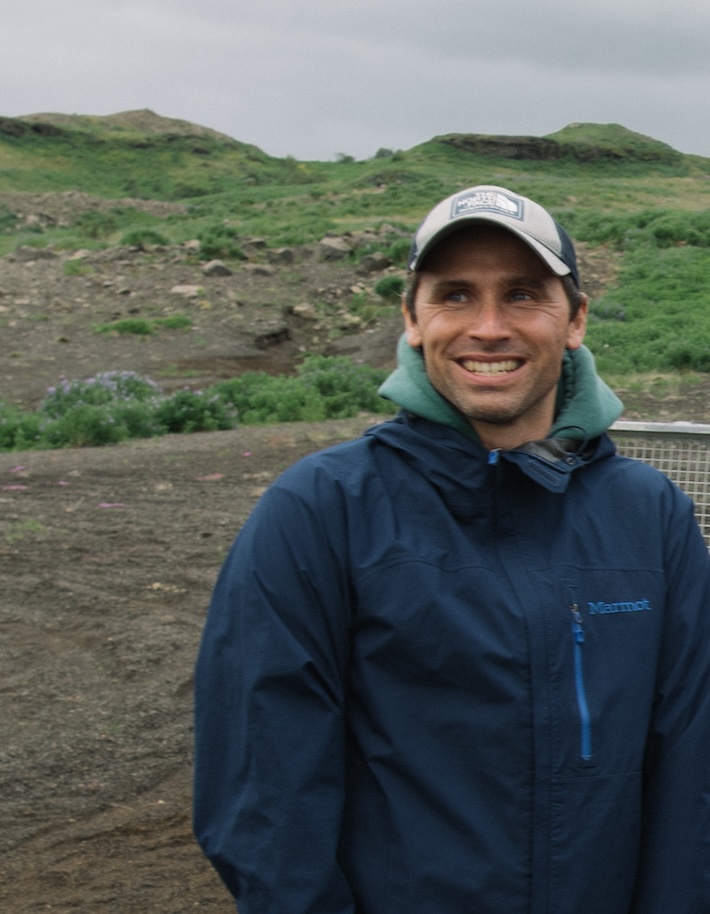 Paul Cox
Chief Technology Officer
A background in tech but a love for the outdoors and being active - hiking, cycling, climbing, and swimming... or just sitting and soaking in the wild natural world.
Paula Recker
Business Development Manager (Pro-bono)
Experienced in building strong long-term business partnerships. She loves travelling, long beach walks, and spending her time underwater discovering the most beautiful reefs of the world.
Delphine Ruaro
Product Manager (Pro-bono)
Loves solving problems that matter. Escapes the city whenever she can to hike, surf, swim, sail, or dive.
Peter Meckiffe
Software Engineer (Pro-bono)
Loves helping to build the bits that make Mossy Earth awesome. Other than that, I love to cook, run, and spend time with a jack russel called Archie.