written by

Hannah Kirkland
Reading time: 5min
Table of contents
Earlier this year, I travelled to Romania's Carpathian Mountains to track one of Europe's most charismatic species - the Eurasian lynx (Lynx lynx). With a field team of experienced scientists and field technicians, I climbed mountains, waded through rivers and hiked knee deep in fresh snow in the footsteps of the elusive Eurasian lynx. We were there to gather important ecological data that can help us understand how many lynx wander the area and how they use their habitat. We often see the results of this kind of research, so instead I'd like to explain a bit about how this kind of information is gathered. In this guide you will find an outline of some of the main methods used in monitoring the Eurasian Lynx.
Romania's Carnivores
Romania is a wilderness refuge in a continent that has lost huge swathes of pristine habitat and wildlife populations. While carnivore species disappeared across Europe, the Eurasian lynx, wolf and brown bear were all able to survive here. Today, it has the largest un-fragmented forest area in Europe. Sadly, Romania's wilderness and wildlife continue to be threatened by habitat loss, exploitation, and a lack of proper scientific research. Wildlife monitoring is therefore vital. We need to obtain reliable information, like population sizes and genetics, to help safeguard the future of these species.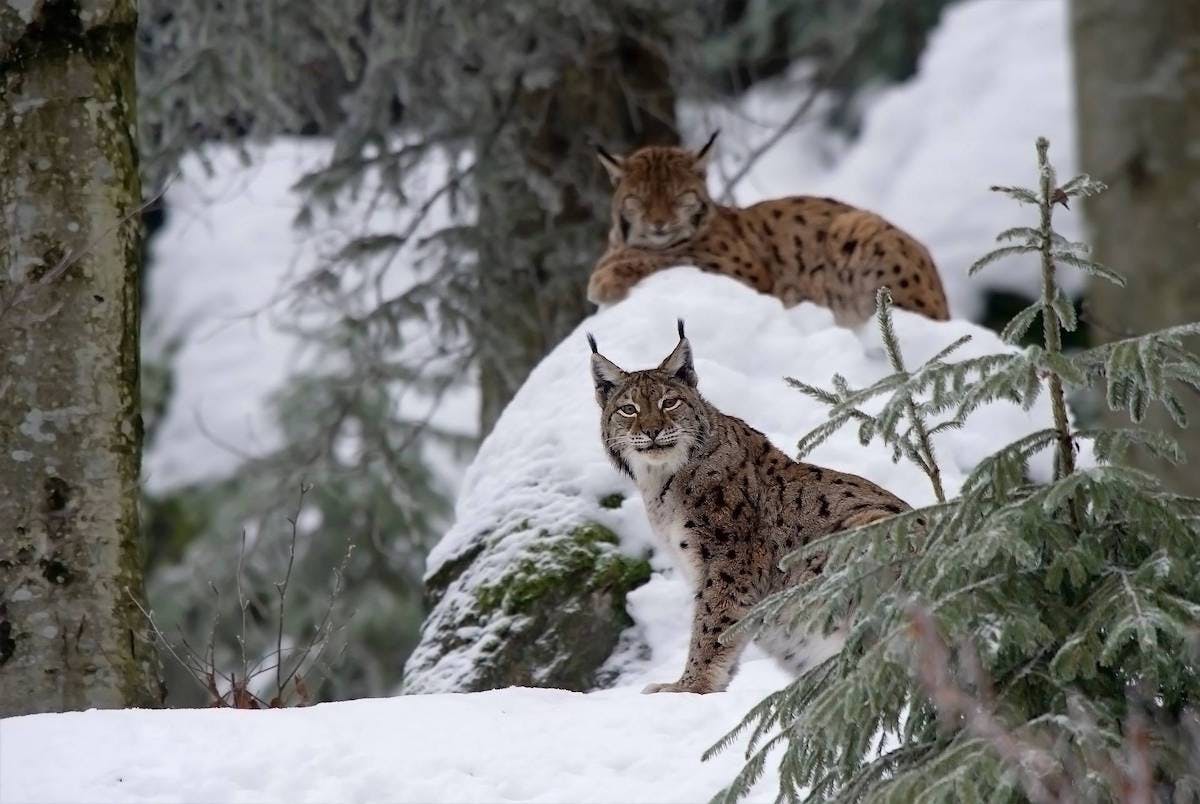 Following in Their Footsteps
Tracking the Eurasian lynx is extremely difficult because of their elusive nature. A good way of getting around this is to look for clues in the landscape that the animal has left behind. This can be done by 1) following tracks, 2) collecting urine and other genetic samples and 3) installing remote cameras. A typical day involves searching for and following lynx tracks, usually in the snow, until the tracks end, the light fades, or the terrain makes it impossible to continue. Every path is recorded using a GPS so that we can visualise the lynx's path and analyse the data. This gives us a landscape-scale story of lynx numbers, ranges, and behaviours. On particularly good days, we might find urine, scat (faecal) or fur samples, from which we can extract genetic data and gain insight into things like kinship and sex.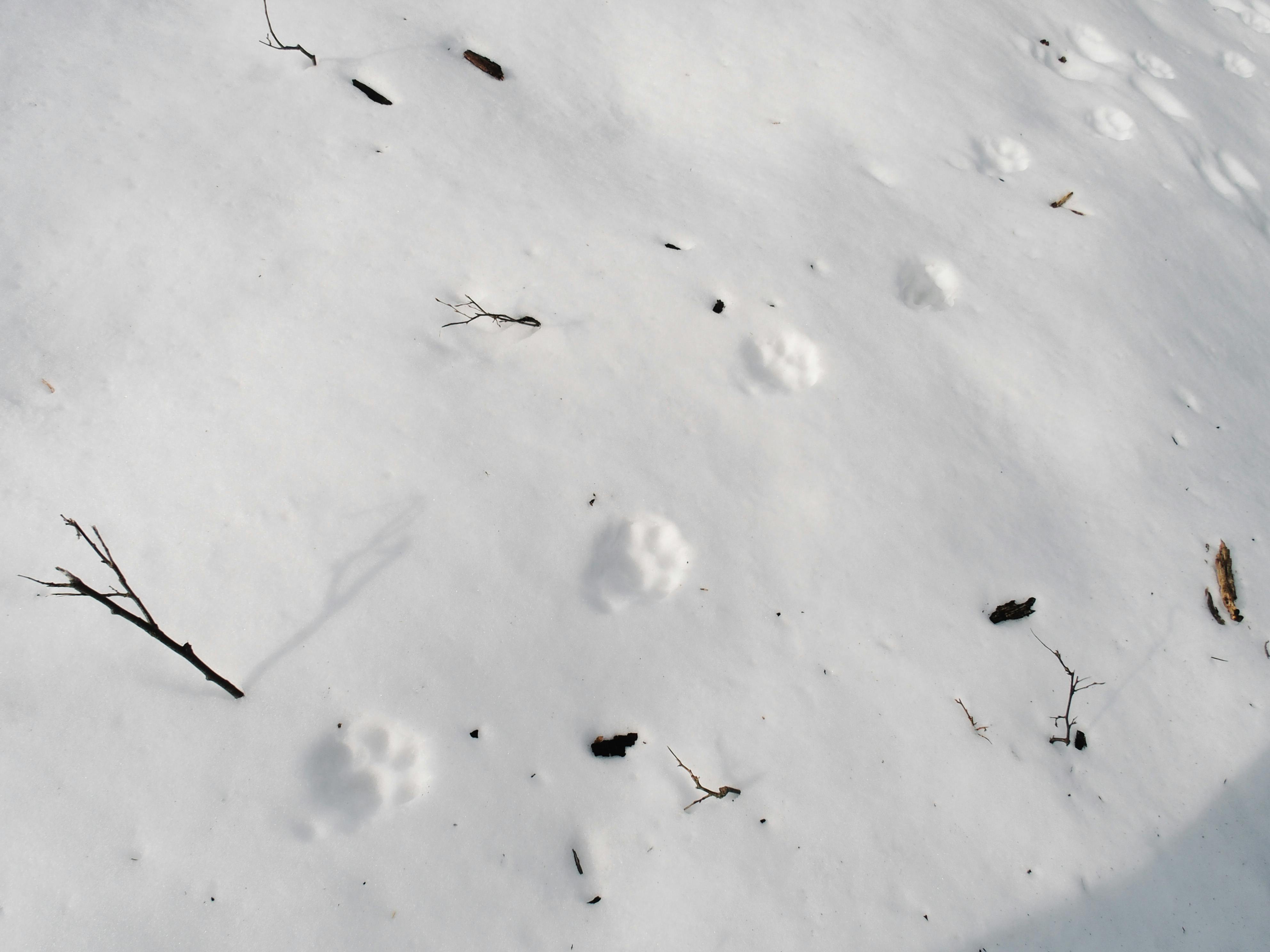 Camera Trapping
Another way into the elusive world of the Eurasian lynx is through remote camera traps placed in the field. These cameras capture sightings of lynx either through photographs or videos. They're activated when an object moves in front of the sensor at the front of the camera. Setting up and monitoring these remote camera traps requires a deep understanding of the animal's ecology, an artistic eye and extreme dedication. On several occasions we would walk miles in deep snow to check on a camera with nothing but videos of wind, but when we did get a good shot of a lynx, it was all worth it. In the footage we captured, I saw lynx scent marking on rocks, taking shelter in abandoned cabins, vocalising in the middle of the night, and, a personal highlight, I watched a mother interacting with her two kittens.
The Big Picture
Tracking the Eurasian lynx is not only an incredible experience, but it also provides rigorous scientific data that can be used to answer important research questions and help conserve the Eurasian lynx. Carnivores like the lynx face severe threats in an overcrowded world. In Europe, many populations have experienced dramatic declines, but some are already making a comeback. To carry out good conservation and habitat restoration work, it is vital that we monitor wildlife distributions, habitat use, and other ecological measures. This is the kind of valuable work being done by Foundation Conservation Carpathia and the LIFE Lynx project that I was involved in.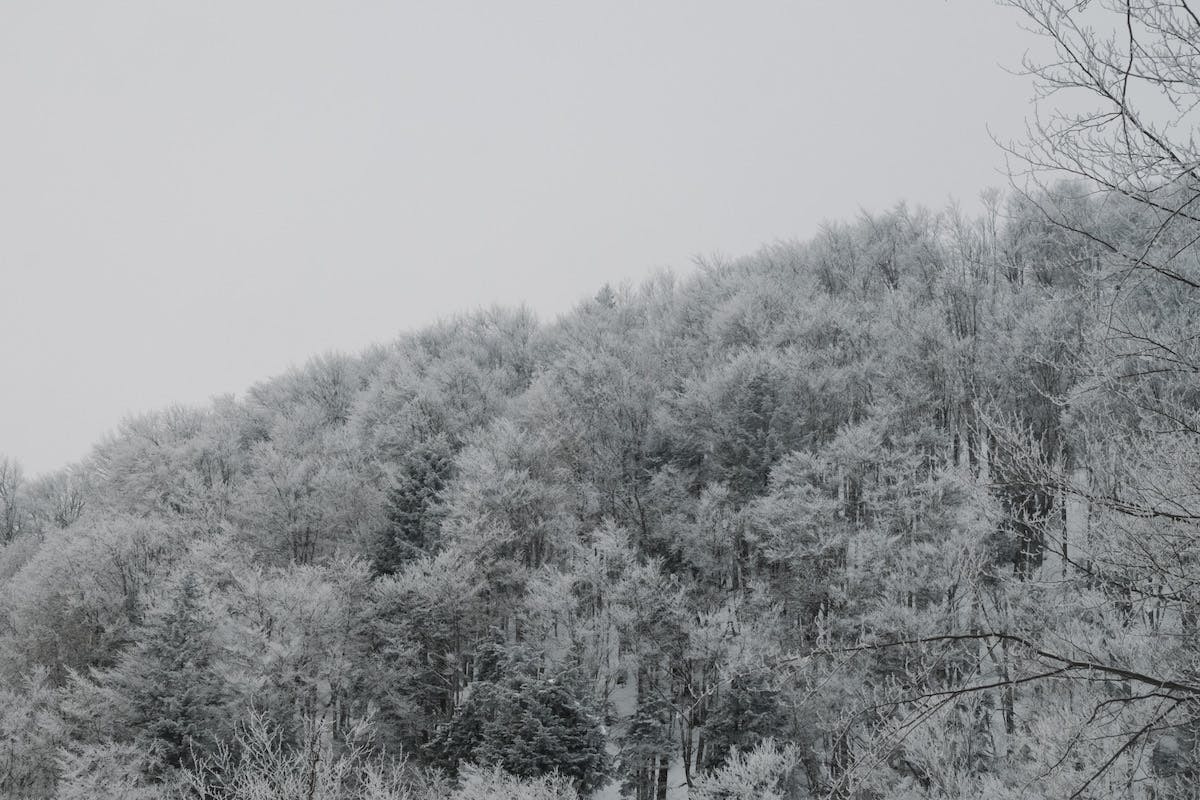 Sources & further reading