5 Simple Sustainable Travel Tips
Inspired by a CO2 zero trip with climbers Caroline Ciavaldini and James Pearson
Sustainable Travel: An Oxymoron or not?
Unfortunately, travelling often means enlarging one's carbon footprint due to flights taken to far-flung destinations where disposable plastic is common place. With more than 50 countries travelled between us, we would like to share these five simple but effectual sustainable travel tips that could significantly minimise the carbon footprint of your next trip.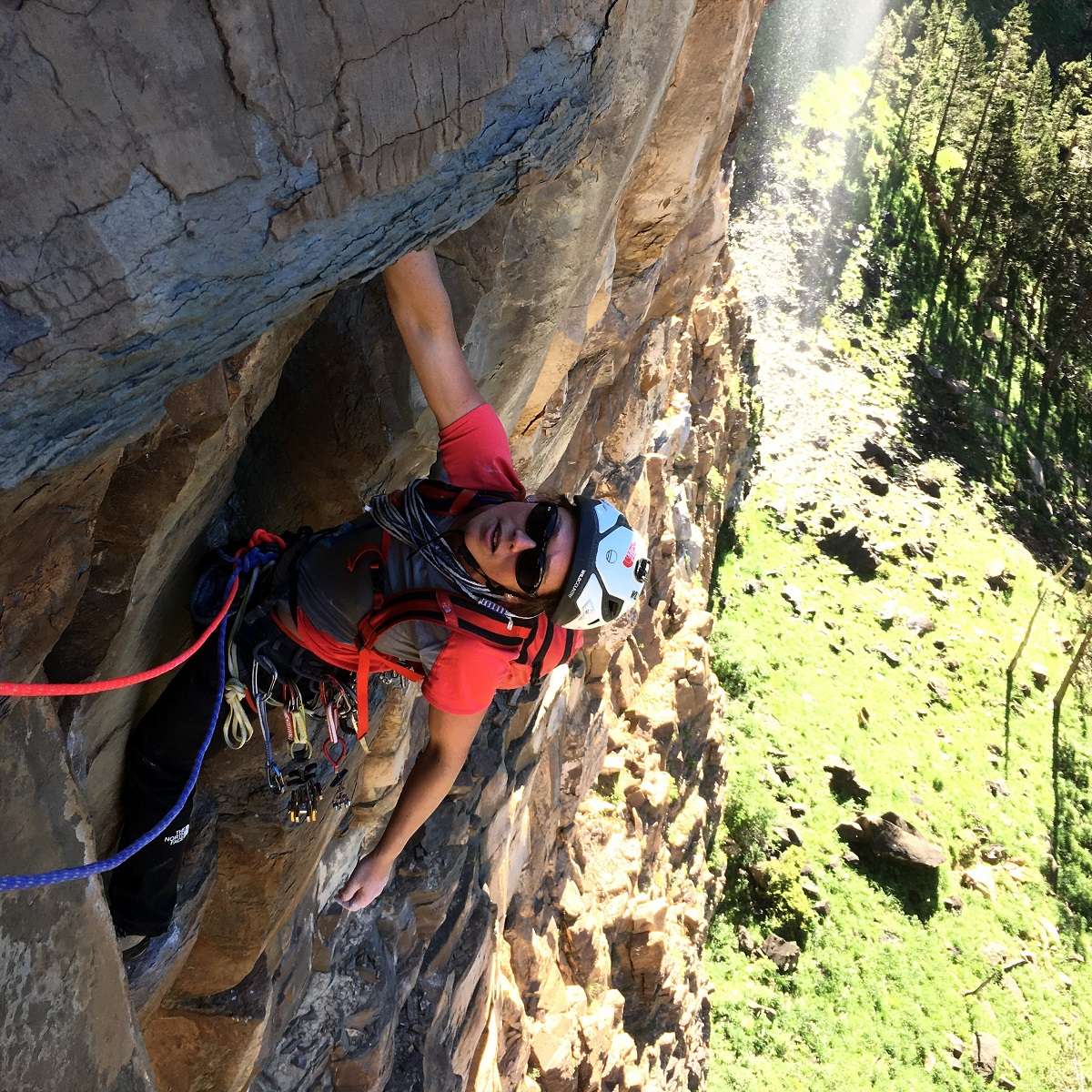 Inspiration to this Sustainable Travel Blog
Caroline and James are well travelled, environmentally conscious professional climbers, who for the last twelve months have been carbon offsetting their travel with
Mossy Earth
. For most this would be enough, but they're as passionate about preserving our planet as they are climbing death defying routes in remote locations. And so for them, carbon offsetting was just the first step. Next, they questioned the number of flights they take, whether they could travel more sustainably and if they could still find adrenaline fueled adventures without flying to the other side of the world …it was then that the
eco-trip to Ordesa
was born.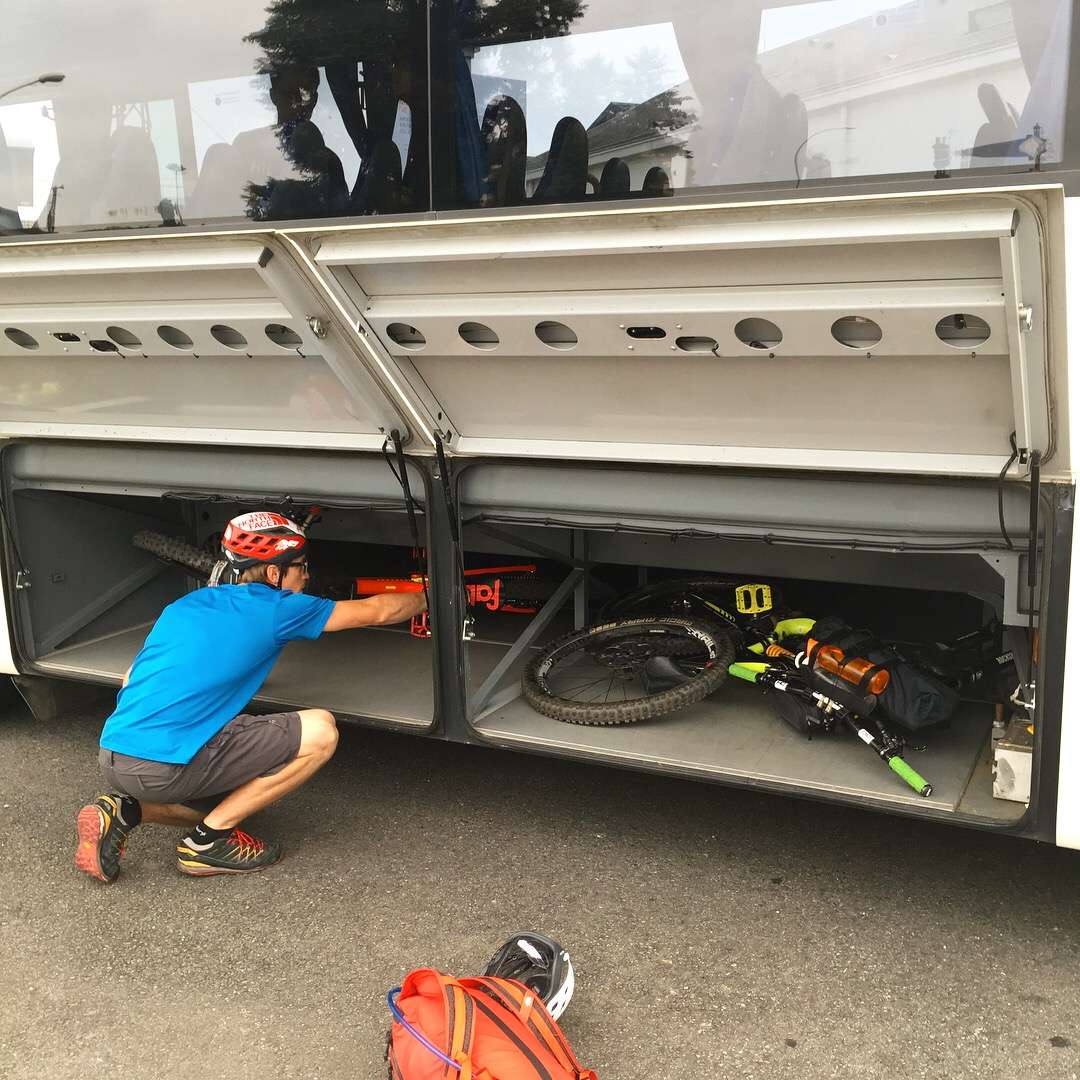 1. Transportation
"We threw the idea of a green trip in the air last November, at first travelling with an electric car seemed like the best idea, but the carbon footprint of an electric car isn't as wonderful, and as we researched we realised that we could go greener
with public transport". Caroline Ciavaldini


Travelling by bus or rail can be a relaxing and often a luxurious way to see the countryside. There is no better feeling than dozing off with a good book to the melodic sound of the train running over the tracks. In Europe there is a wide variety of competitively priced
bus and rail passes
available as well as excellent websites that enable you to plan journeys and book all tickets in advance.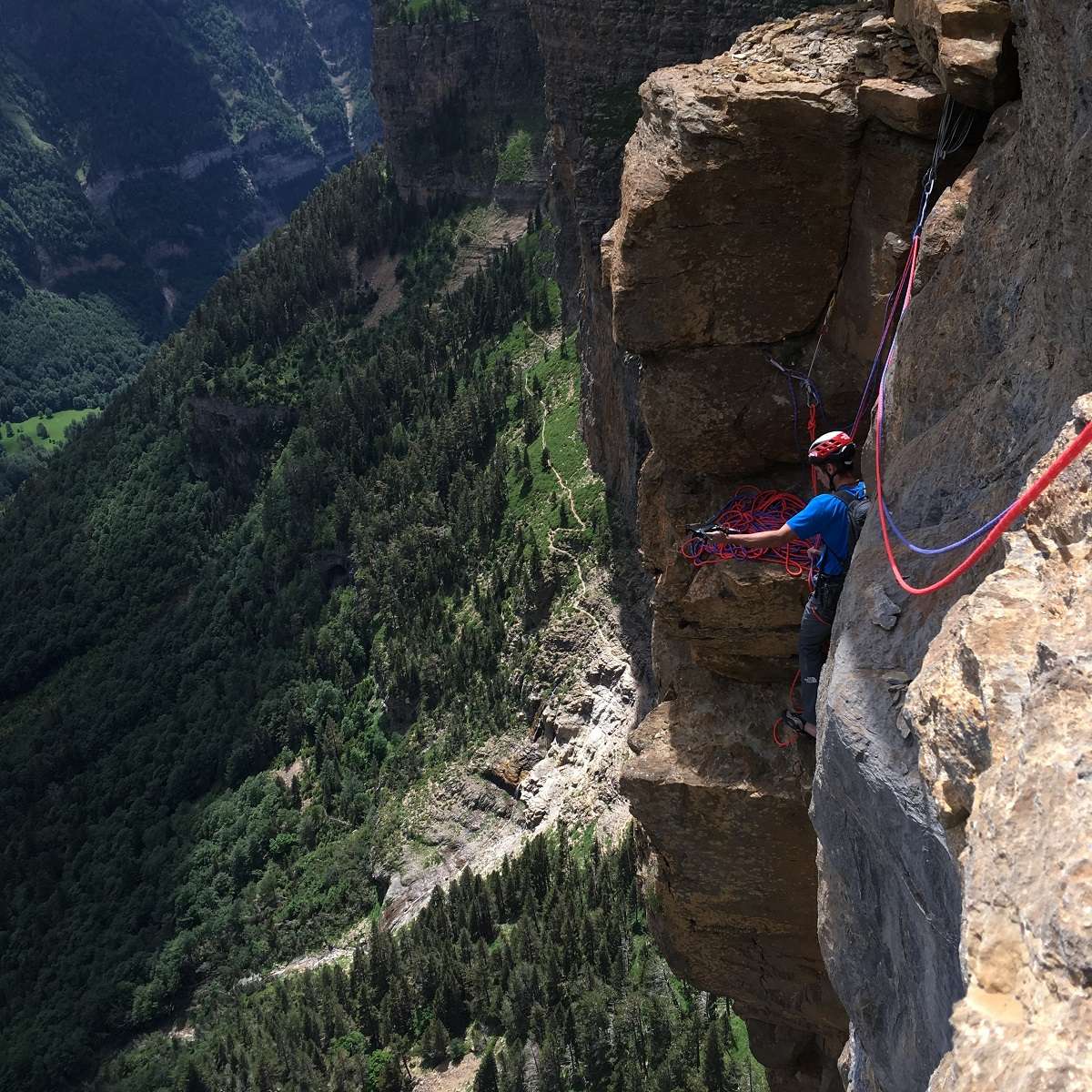 2. Adventure Locally
"Sometimes what we're looking for is right under our nose and we don't even know it. We often get caught up in travelling to places we've seen in magazines that we forget there are still amazing places to discover much closer to home." James Pearson


James and Caro's trip to Ordesa was a 'slow' two-week adventure that saw them catch the train from their home in France before mountain biking through the Spanish Pyrenes to their destination. Once in the village, they would walk or bike to and from the local town for groceries.


So, for your next trip, why not discover somewhere new much closer to home. - You'll be surprised what's out there and right under your nose!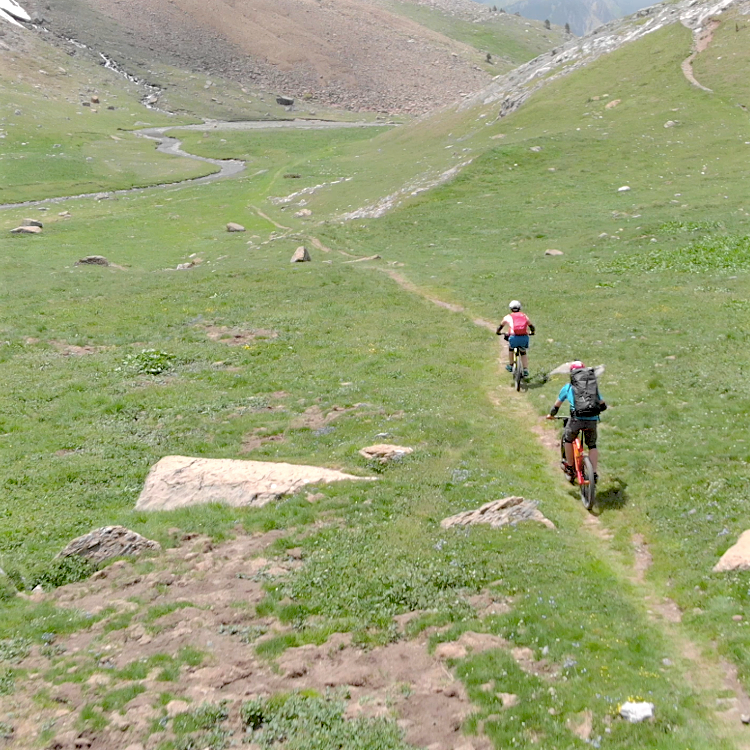 3. Change your state of mind - travel slow
For James and Caro travelling by bike and train was as much a part of the adventure as the trad climbing itself. So, in addition to travelling locally, try slow travel and make your next journey as much of a quest as the destination.


"Slow travel is not so much a particular mode of transportation as it is a mindset. Rather than attempting
to squeeze as many sights or cities as possible into each trip, the slow traveller takes the time to explore each destination thoroughly and to experience the local culture." The Independent Traveller


As well as minimising your holiday's carbon footprint, a slow travel mindset encourages you to connect with local people,
learn a little of the language, prolong your stay to immerse yourself in the local culture, learn to say "yes" more, understand that there are no must sees and drop the travel guidebook. You'll quickly learn that doing less is actually
more, while your travel footprint has a much lower impact.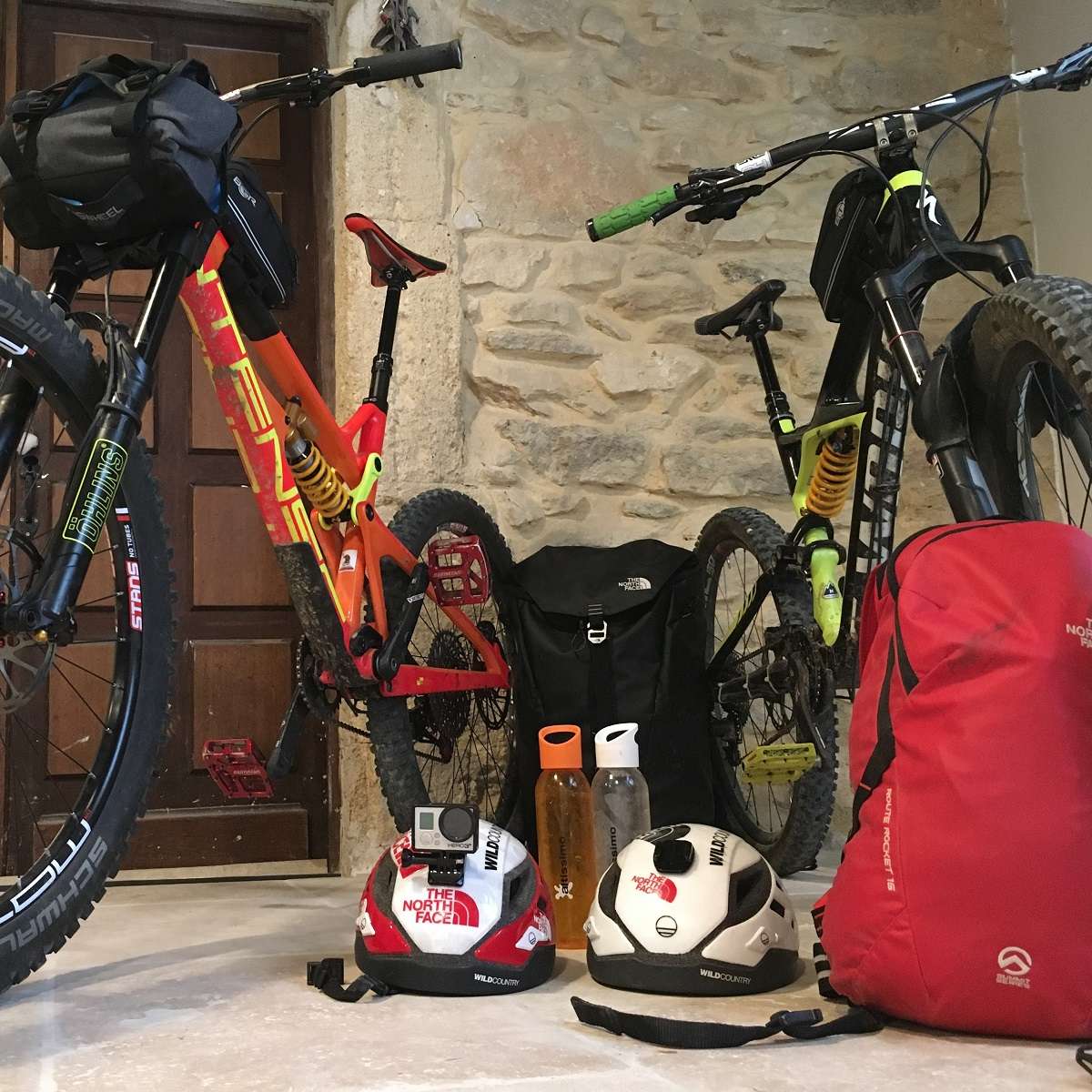 4. Pack Light and Pack Consciously
The first thing to be aware of is that the heavier your bags, the more fuel, whether car, bus or plane, has to be expended to get you to your destination, so travel light. Excess packaging and disposables should be high on the list of things to avoid.
James and Caro choose to forward all their heavy climbing gear by train while they cycled through the Pyrenees. The carbon footprint of using the bikes and putting climbing gear on the train was significantly smaller than had they flown.

To avoid an excess of single use disposable plastics, we suggest packing:
✔️Reusable drinking bottle
✔️Reusable cup
✔️Reusable grocery bag
✔️A metal or bamboo straw
✔️A bamboo knife, fork and spoon


When it comes to personal hygiene, particularly in developing countries, the water you're washing in may be someone else's drinking water downstream so avoid using conventional soaps, detergents and deodorants. There is a huge selection
of biodegradable and eco-friendly toiletry products available online. Finally, and wherever possible, travel paperless. Nowadays, all tickets, boarding passes, insurance policies and visa docs can be saved online or as a pdf download.
5. Share these ideas and Offset the rest
At Mossy Earth we believe that every attempt should be made to reduce one's carbon footprint before offsetting is an option, and that offsetting cannot be used as an excuse to continue polluting. If we can say, hand on heart, that we've done everything in our power to minimize our footprint, then carbon offsetting must be seen as the next logical solution to effectively negate our impact on the environment.


You can carbon offset an unavoidable flight for as little as £2.00 per hour or a roadtrip for £2.50 per 1000km. What's more, our trees play a pivotal role in restoring key
ecosystems and bringing wilderness back to Europe. We plant only native tree species in protected conservation projects to ensure your trees stay wild forever! We'll also send you a photo and GPS coordinates of your trees should you ever wish to visit them on your next foreign adventure.
Learn more or get in contact
This is by no means a definitive guide to sustainable travel, and we're always eager to learn new hacks. So, if you can add to these 5 sustainable travel tips, we'd love to hear from you! Alternatively, should you wish to learn more about Caro and Jame's eco-trip to Ordesa, check out this
video by Wild Country
or visit their page
Once Upon A Climb
.