Reforesting Charred Land in The Douro Valley Natural Park
by Matt Davies September 7th, 2017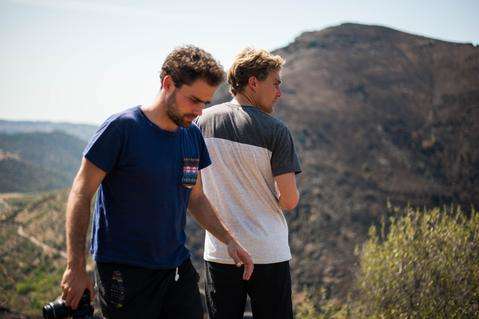 From the field
It's team Mossy Earth on location in the Douro Valley, a
World Heritage Site
in the northeast of Portugal. We're here filming the aftermath of a wildfire that recently ripped through this region made famous for its Port wine, almonds and olive oil production.
The Douro Valley is also the location for our next rewilding project. Moved by the destruction we've seen here, Mossy Earth has risen to the challenge of reforesting a 14-hectare area of post-apocalyptic looking land.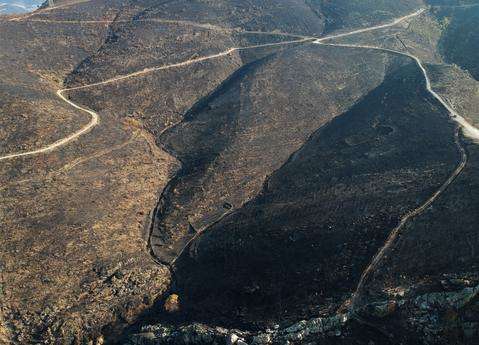 The Project Area
Working in partnership
Associação Transumancia Natureza
, we will begin by planting a nucleus of 2000 native trees this October. With another 3000 trees to be planted in scattered nearby areas to prevent erosion. To give the trees the best start they'll be strategically planted along a natural waterline that runs down the length of the land and into the
Ribeira do Mosteiro
flowing below. Once the trees have a strong hold, we will return in 2018 to plant an additional 10.000 - 12.000 of your trees to build the densest, wildest and most resilient forest in the area.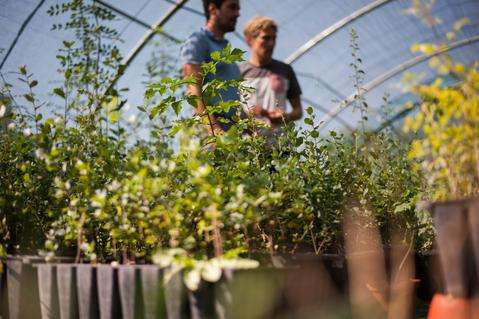 Tree Planting
Our aim here is threefold. We not only seek to reforest this charred mountainside, but by planting native hard wood trees instead of the previous shrub overgrowth we will make the area more resilient to future wildfires. With thicker bark, deeper root systems and ample canopy cover, which create a moister forest floor, the native trees fair much better if fire strikes.

Secondly, by introducing a range of indigenous tree species we expect to attract an abundance of native flora and fauna back to the area. Initially we anticipate pioneering grasses & weeds to propagate the land, creating habitats for insects and small mammals such as field mice, stoats and rabbits. As time passes and the trees broaden, we then expect to see an influx of larger mammals such as foxes and wildcats and birds such as the eagles and vultures. With wealth of returning creatures, an ecologically diverse and healthy ecosystem will result. We are even keeping our fingers crossed for the return of the wolf, which have recently been spotted in a nearby valley.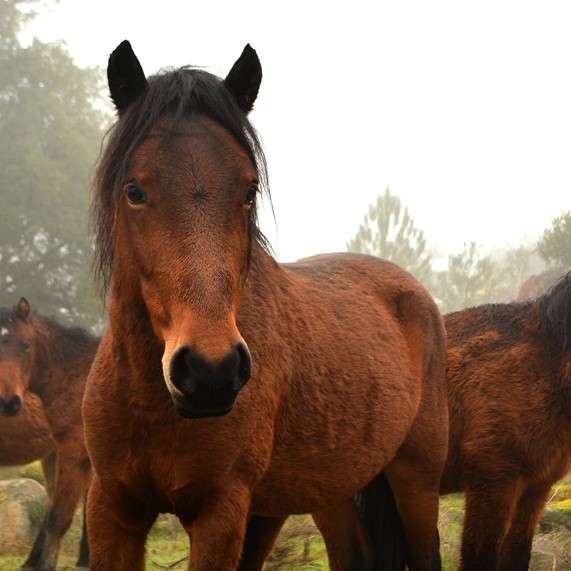 Rewilding
Once the trees are of a resilient size our partners ATN will also reintroduce a small herd of wild horses and cows to naturally graze the land. Keeping the forest floor clear of overgrowth is an effective strategy for fire prevention. Interestingly, the adjacent land that was grazed by just 5 wild horses was sparred by the flames in the recent wildfires. With our native trees and ATN's land management expertise (ground clearance and vigilance) we are confident this forest will flourish, thrive and survive.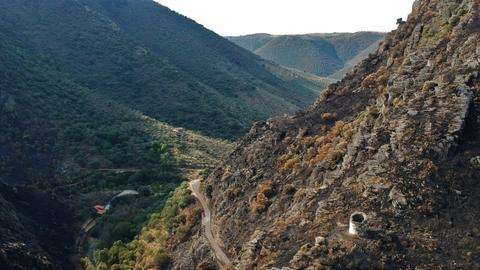 Sustainable Rural Economies
The final part of the rewilding jig-saw is to facilitate a local
eco-tourism industry
, such as bird watching tours, guided nature walks and rewilding safaris that not only benefit local guides, but also the local cafes, shops and hotels in the surrounding villages. We hope that success in this sector will help
showcase the benefits of rewilding
, both in terms of reintroducing endangered species and offering economic alternatives to shepherding and mono-culture agriculture that has become detrimental to the local environment, and ever more unprofitable.
Let's get planting...
Over the past four days we've stayed in a converted shepherd's hut at the foot of the proposed rewilding site, with its own fruit forest and stream, where we've been taking our daily breakfast and baths. We've spent the time collecting footage of the area and mapping out where your trees will be planted. It's has been very inspiring to think that with your help we can bring so much wildlife and economic opportunities back to this recently ravaged area. It's also been great to disconnect from the rigors of modern life and get back to our 'roots', no tree pun intended, and enjoy the wonders of the outdoors.


So we at Mossy Earth, our partners ATN and the local landowners and land users would like to say a huge thank for your contribution toward building the wildest, most resilient and ecologically diverse forest in the area.