Partner With Us
Together we can shape the future of business sustainability.
Mossy Earth plants trees on two fronts. Carbon offsetting to fight climate change and Rewilding to enrich ecologically and socio-economically impoverished areas of land. Together with our partners we effect real positive change in biodiversity and the climate, whilst delivering tangible added value to your business.
Tangible added value
Heightened brand perception - Benefit from an environmentally conscious brand image among consumers, investors and other stakeholders.

Become a market leader - Lead by example with power to evoke real environmental change and industry norms.


Product or service USP - In a world where consumers lust after sustainability you will gain a unique selling point for your product or service. We offer an endorsement stamp to champion your contribution.


Marketing and CSR – Build your own forest with us or set up a regular contribution and we will create your business' own carbon offsetting and rewilding project. This will generate an engaging narrative, content photos and video featured on your, and our website.


Employee perks / motivation - With environmental consciousness among employees on the rise, reducing their carbon footprint is a valued benefit for both the planet and your staff.


Genuine sustainability – We are not fans of green washing, we expect our partners to be genuinely interested in making their operation more sustainable across the whole business. We offer you exactly that, measurable real positive impact which you can easily assess yourself and transmit to your customers.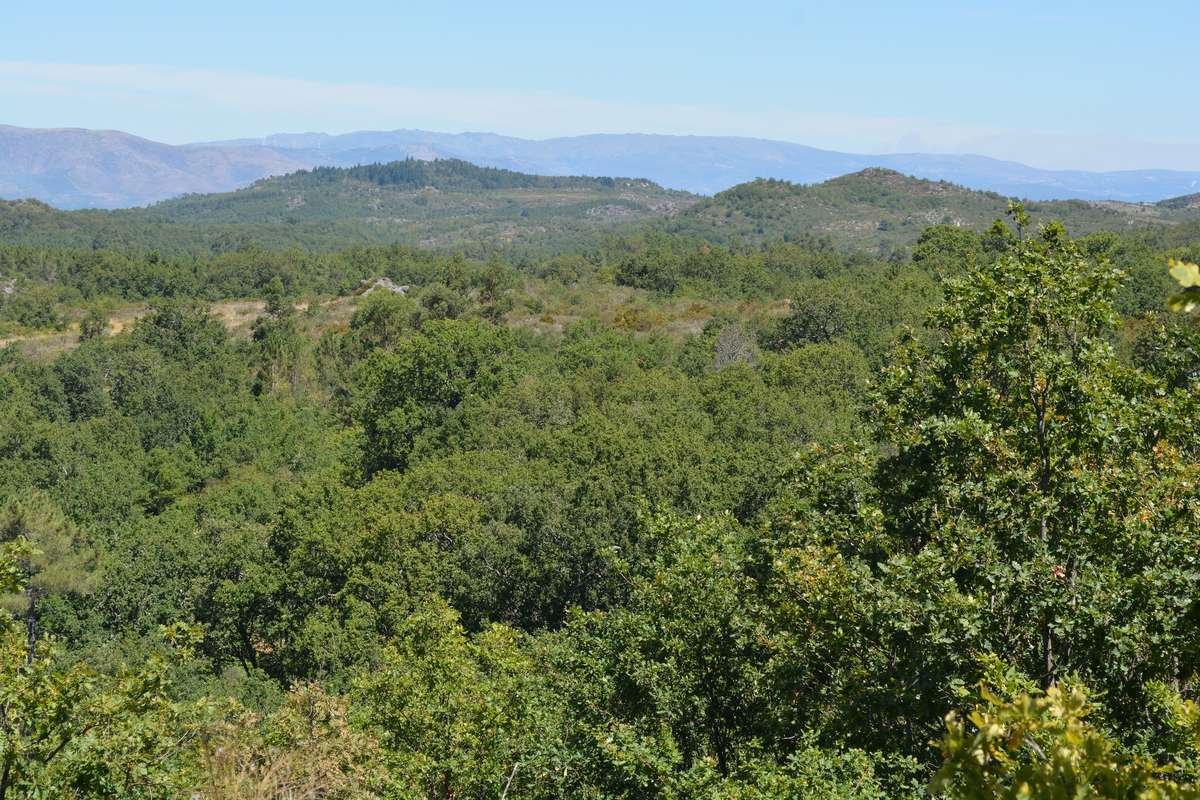 A 15 year old Oak forest - this is what your trees will look like in a few years
How can your business partner with Mossy Earth?
There are a number of ways your business could partner with Mossy Earth. Outlined below are some of the partnership options we offer, but we are open to suggestions and are flexible to accommodate your specific needs.

For every product / service sold, plant a tree – 9.99 € per tree
"We plant a tree for every product sold." This partnership option has a very measurable value for most companies and represents an easy way to channel the emotions of consumers into action. The business and/or consumer will receive a forest and all that comes with it:


- Exclusive GPS coordinates of the area where the trees are planted
- Beautiful HD photos of the trees in the different seasons as they grow
- A partnership page, case study and blog post on Mossy Earth's website and social media
- A digital endorsement stamp to certify your carbon offsetting & rewilding commitment
- Regular updates on the role of your trees in the overall rewilding context and the CO2 sequestrated
- A quarterly newsletter keeping you up to speed on our on-going fight against climate change and
our rewilding efforts
- Speed: 2 year old ready-to-plant trees will be in the ground within 2 months of order, usually much
less


Building a copse, woodland or forest – 9.99, 6.99, 4.99 € / Tree
This is the simplest and most engaging partnership option yet all the benefits are still there. You would choose how many trees you wish to plant (a copse, woodland or forest), and you make one single payment. We would provide you with the appropriate photos, GPS coordinates and marketing material to advertise your efforts. What's more, you get to name the copse, woodland or forest that you and your customers have built.


- Copse (100+ trees) 9.99 EUR per Tree
- Woodland (500+ trees) 6.99 EUR per Tree
- Forest (1000+) 4.99 EUR per Tree

Offset your employees or clients' travel / flights – 9.99 € per ton of CO2
We work on fixed rates per kilometre or hours of flying:
- Flying: 1.99 € / hour
- Driving: 0.5 € / 100km


To make it simple for you, we'll calculate the carbon footprint of each flight, and plant the corresponding number of trees required to sequestrate the carbon emitted. Each tree planted will offset 1 ton of CO2 over the course of the next 40 years. Like option one, this type of partnership would give all the same partnership benefits.


You offer your clients the opportunity to purchase a tree – 11.99 € / Tree
Instead of your business purchasing the trees, we can set up a payment gateway on your website, offering your clients the opportunity to purchase a tree and offset their own carbon footprint for 10.99€. For every tree sold, you would receive a 1.99 € commission. You and your customers would receive all other perks mentioned in option 1.


Your business and its operations become completely carbon neutral - 4.99 € / Tree
This is the boldest option in fighting climate change and evoking industry norms. Here we calculate the carbon footprint of the entire business (energy, transportation, waste, employee flights and commutes etc), and offset these emissions with the corresponding number of trees.


As we have said, these are just a taster of what we can offer in terms of business partnerships, and we are very flexible on our B2B solutions.


For further information or to arrange a call, contact us directly at
team@mossy.earth
.
Request a Partnership PDF