written by

Tim Ozkurt
Reading time: 5min
Table of contents
"Like all parents, I feel the strains of managing modern family life. Raising an eco baby can sometimes seem like an additional adjustment that frankly, you don't have the time, energy nor money to deal with. This guide aims to offer some practical steps and insights into raising an eco baby and helping you stop those cute baby feet producing big carbon footprints!"
Timur Ozkurt, a modern day dad.
Diapers
In our reusable nappies guide, we give you a rundown on key considerations. To add to the topic here are a few additional points worth noting.
Biodegradables vs Cloth – pros and cons
Biodegradable nappies aren't made from 100% biodegradable materials and if they end up in landfills they are unlikely to biodegrade as these sites are managed to reduce organic composition that releases methane and carbon dioxide. Having said that, they are a more eco-friendly option than disposables as the production process is often less impactful on the environment.
On the plus side, cloth nappies are making a comeback and are now more absorbent, less bulky, and cheaper. If you don't want to get your hands dirty why not try nappy services like the UK Nappy Network and the Nappy Library Project who will do the dirty work for you!
Other greener and cleaner options
Make your own baby wipes out of old organic cotton clothes
Search for all natural ingredients in baby creams. Brands like Weleda sell effective creams made from sesame seed oil and calendula flower extract.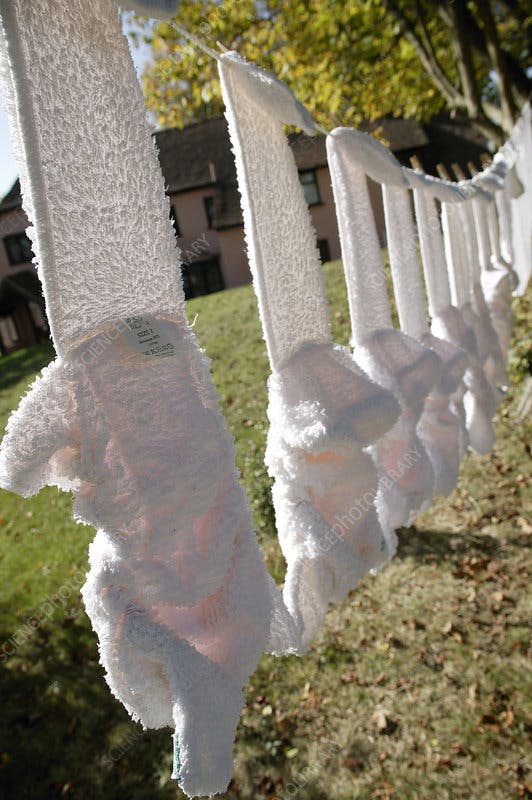 Food: Breast is Best
The World Health Organisation states that only 40% of infants under six months are exclusively breastfed. Not only is it the best source of nutrition for your baby's growth, but it also protects both mother and baby against disease in the short and long term. Clear environmental benefits include saving the energy and resources of producing formula milk. Common practices such as supplementing with formula can affect the success of breastfeeding so it is advisable to seek out trained breastfeeding counsellors if you need support. In addition to all the advantages above, there's no hassle of preparing bottles at the right temperature and it's a naturally unique bonding experience.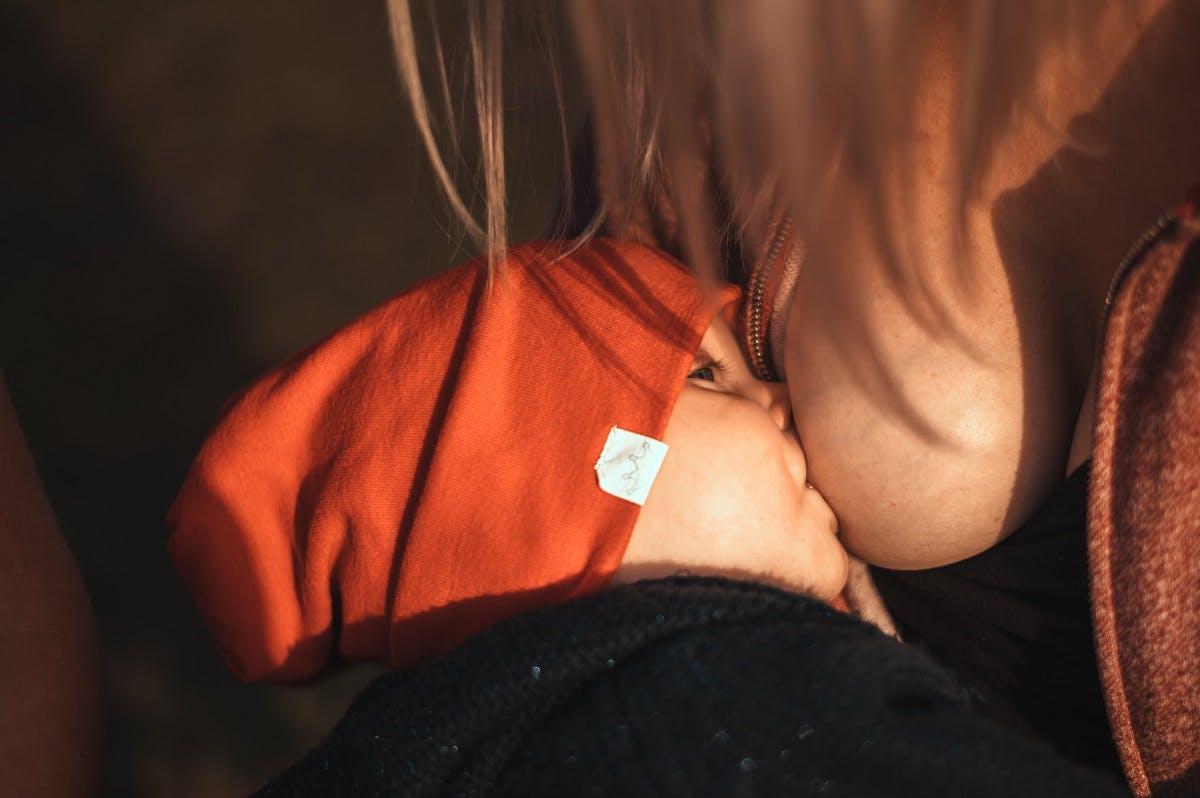 Food: Organic vs Sustainable
Seeing today's supermarket shelves stacked with organic labelled foods may seem like a step in the right direction but knowing a product's overall environmental impact, is still not so transparent. When it comes to raising an eco baby here is some food for thought on sustainable food.
Support small local farms that diversify crops and conserve land resources.
Avoid excessively packaged convenience snacks that can contain palm oil. - Offer your little ones nutritional wholefoods like fruit, nuts, and veggie sticks with hummus instead. A favourite with my toddlers is banana pieces with almond butter - sticky, yummy, and fun! These reusable pouches also jazz up mealtimes without the mess!
Toddlers only need a fraction of an adult's portion. Cook in bulk and freeze extra portions in containers like these.
Consider a vegan, vegetarian, or pescatarian diet for raising an eco baby. Concerned about nutrition and those dreaded questions about protein? Check guidance from the NHS or see a nutritionist to put your mind at ease.
Search for MCS (Marine Conversation Society) logos on fish products and check their Good Fish Guide for ethical catch. Steer clear of farmed fish that notoriously impacts surrounding ecosystems.
Grow your own. Get those little fingers green from an early age to help them appreciate where food comes from whilst having fun digging in the dirt!
UK Household food waste was 7.1 million tonnes in 2015. Reduce wastage by making Meal Planners and by transforming leftovers into soups, just add water and blend.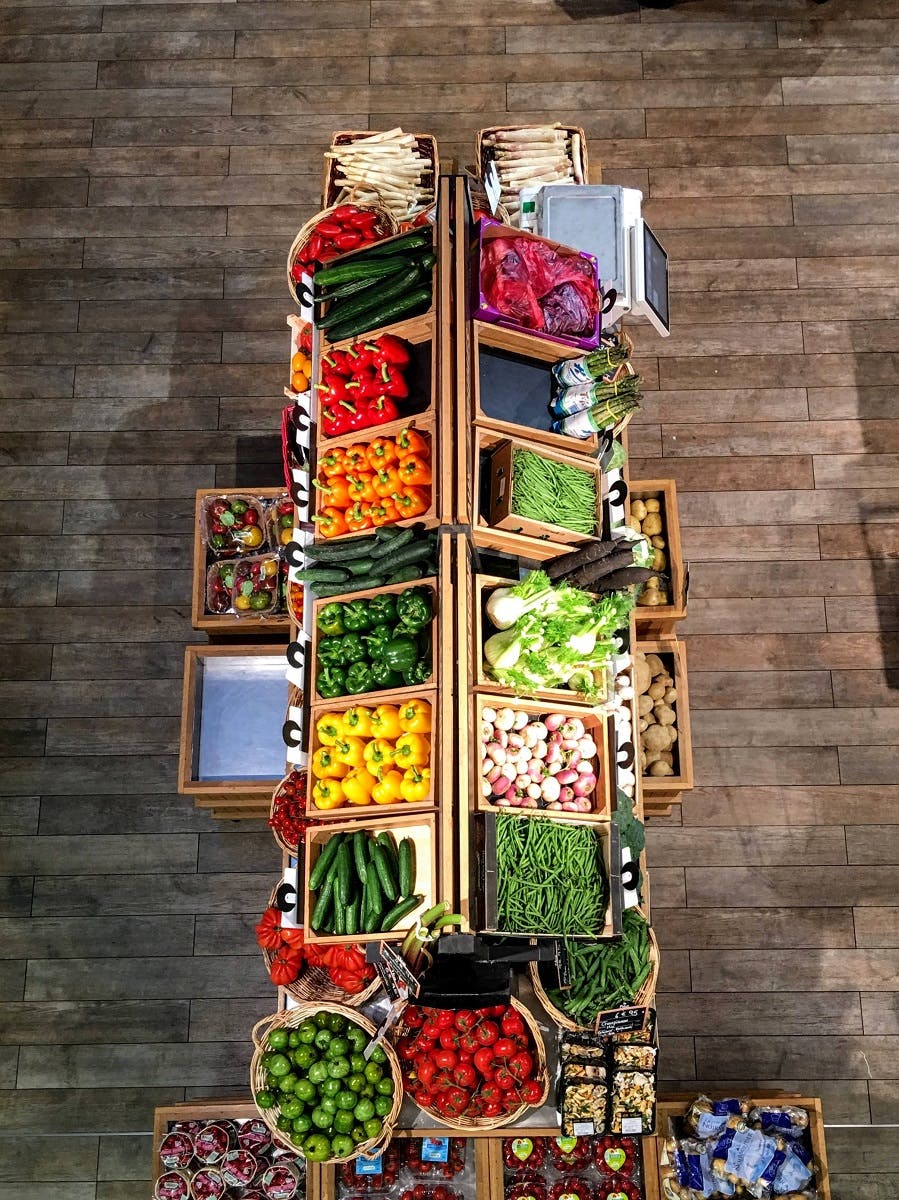 ---
Instruction is good for a child; but example is worth more

Alexandre Duma
---
Shopping
In today's consumerist economy, it's easy to fall into the trap of acquiring every last bit of baby kit that's heavily marketed at parents. However, to escape the bombardment of plastic fads you can join the circular economy movement while raising an eco baby.
Buy and sell used clothes, repair, and share whatever equipment a friend needs for usually only a very short stage of the baby's life! It's recommended that cot mattresses and car seats are purchased new for safety reasons but look out for formaldehyde, a toxic chemical. Check Environment California for advice before buying.
Persuade family and friends to buy experiences or something from sites like greentoys.com.
Swap toys with friends, sharing is caring.
Less is more! Raise your eco baby to be imaginative and creative. Develop their imagination by using natural/recycled materials and open-ended toys that children can experiment with in multiple ways, such as wooden blocks, paints, and sand.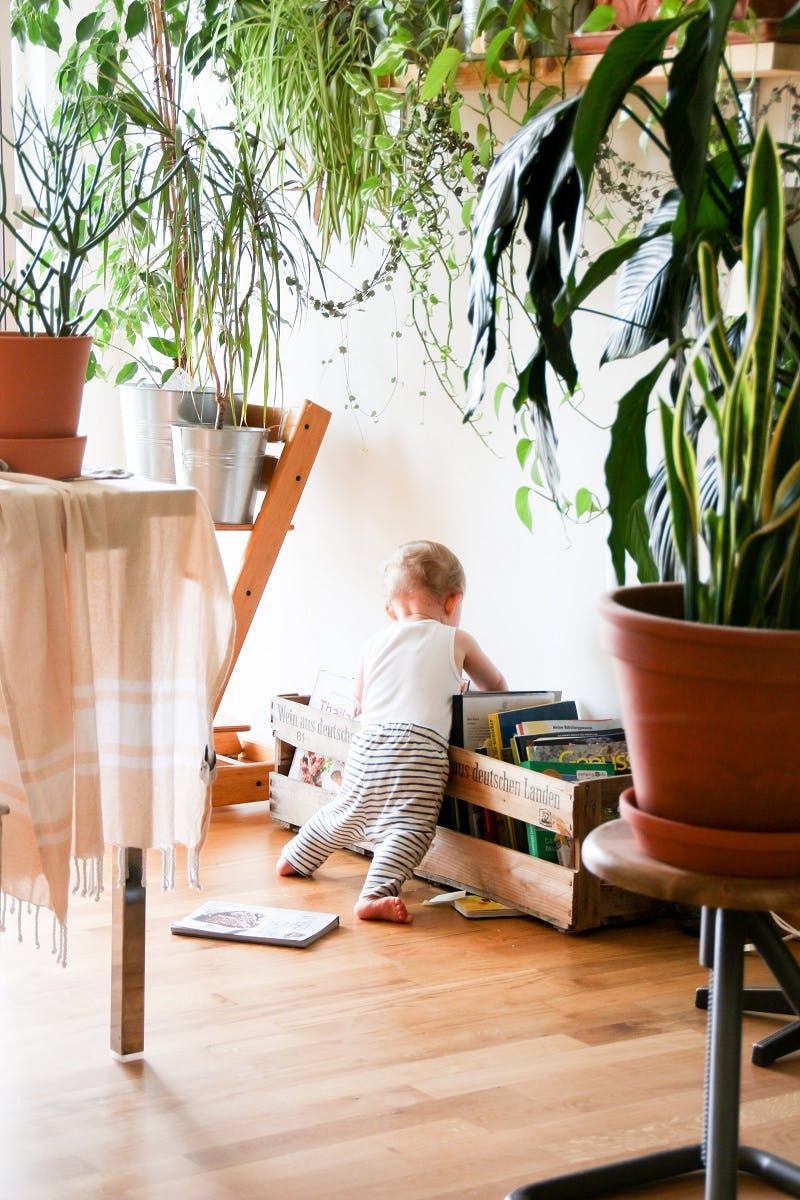 Play
Finally, the part children love the most and what better way to nurture your young than in nature. My father grew up outside on the lush mountainous Black sea coast and constantly told me as a kid how much better his childhood was as I begged for a Playstation. Research now backs up the idea that Mother Nature is the greatest playground. Studies suggest children thrive physically, emotionally, and socially from being in contact with nature, and it's free!
Live the example you want to set, get outdoors and your little ones will want to follow in your footsteps with their little carbon footprints.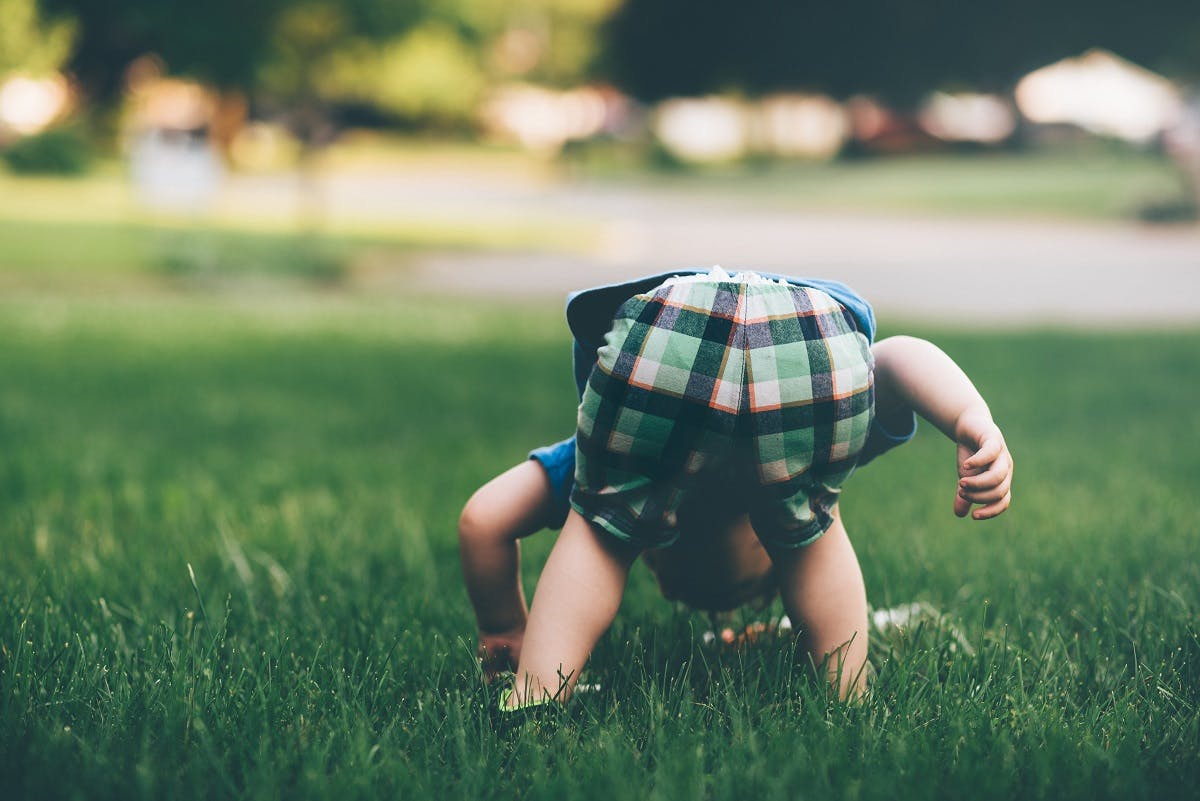 Invest in reusable cloth nappies or biodegradable over plastic disposables.

Sign up to nappy services like the UK Nappy Network and the Nappy Library Project to clean your reusable nappies.

Make your own baby wipes out of old organic cotton clothes.

Look for environmentally friendly baby creams and balms.

Embrace breast feeding.

Avoid excessively packaged convenience snacks.

Nurture your children in nature.

Live the example you want to set.

Join a circular economy of swapping and sharing preloved toys and clothes with friends.

Minimise food waste by cooking in bulk and freezing extra portions.

Less is more!
Sources & further reading